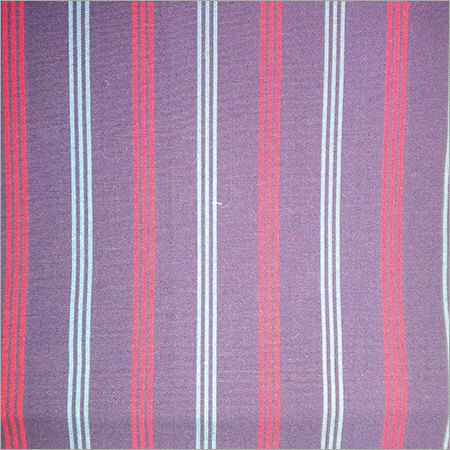 Product Description
The Cotton Yarn Dyed Stripe Fabrics are made in accordance with the set industrial norms. They are made using finest quality cotton yarns that are used to design the fabric. Apart from this, they comes in different colors and designs as per client's requirements. The Cotton Yarn Stripe Fabrics provided by us are suitable for making shirts, salwar and home decorative items. Further these fabrics are used for making home decor materials like cotton finished & curtains also. Clients can avail this Cotton Yarn Fabric in different colors and finishing as per their requirements

Features:
1) Fabric is known for colorfastness, alluring appearance and optimum softness.
2) This fabric is easy to wash and resistant to shrinkage.
3) Offered fabric is highly demanded in garment and textile industry.
4) Treatment Offered: Anti bacterial, U/V Protection, Functional Fabrics.
5) Sample Lead Time: Desk loom/Lab Dips 1 week Sample yardage 3 weeks.
6) Finishes Offered: Normal Soft finish, PTFE finish (NT, HT, LAD, Advanced PTFE), Flannel Finish.